Skype Fax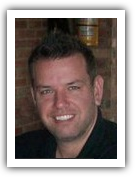 by Matt Gerchow
Send a Skype fax by using one of several plug-ins called PamFax, PlusFax or Skax. Skype is a VoIP video and voice calling application that allows users to make phone calls to other computer, or landline or mobile phones. The basic calling is free, but Skype offers many more features depending on the paid subscription plan.
A German company, PamConsult developed its first Skype application in 2004. Known as Pamela for Skype, the application enhances many Skype features and makes them easier to use. Using the same common sense integration, PamFax offers users
worldwide faxing capabilities
for low, attractive rates. PamFax is gaining in popularity since it uses no advertising, and offers a choice of three plans. It is free to join, free to download software and free to receive faxes. New members have three free pages to try out the service. Each SSL encrypted fax can contain multiple documents and it can send to multiple recipients. Users can choose to have a personal fax number, similar to the RingCentral service. A variety of payment options are available, as well as extensions to customize the faxing process.
Several other companies are emerging that offers users the ability to send a Skype fax. PlusFax has free software and a personal FAXIn number. Users can send any printable document to Skype users, fax numbers or email addresses. A prepaid service called Skax allows users to send both local and international faxes by way of Skype. The sender does not need a fax machine, but the recipient does. The company allows a good selection of file formats and payment is through Google Checkout or PayPal.
Using an internet based service, like one with the Skype fax functionality saves money and offers all the solutions needed to
send documents efficiently
. Try the less expensive way for document transfer, and never buy costly hardware again.
Test drive RingCentral and fax free for 30 days