Fax Number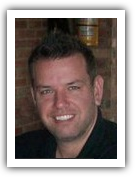 by Matt Gerchow
Sending a fax is as easy as sending an email all you would need is a fax number, an Internet fax service and an email account. The steps below will take you through on how to
send faxes through your Gmail account
.
The first thing you would need is an Internet fax service that supports fax to email features that are compatible with your email hosting provider. This basically means that your fax service, say Ringcentral, should be able to allow sending and receiving faxes to Gmail, Yahoo, Outlook and other major email providers.
Sending Your Fax

Once this is set up, the next thing to do is to go to your Gmail account and compose a message. It can also include attachments if this is needed for the fax message. Here is the most important part in the Send to box, enter the fax number of the recipient, followed by the address of the fax server. For example, if you are sending a fax to the number 2064217612, type in 2064217612rcfax.com. The recipient will then receive the fax as an email message on their computer.
Lots of Advantages

This method of
sending faxes through email
has plenty of benefits for businesses, whether it is at home or in a large scale company. An obvious advantage is a reduced need for printing paper since the fax is sent and received as an email. Most Internet fax services also allow you to sign the fax electronically, which is perfect for formal or official faxes.
Another advantage is that you could even use your mobile phone to do this. Access your Gmail account through the mobile application or through your mobile browser use the same process mentioned above to send your fax. Internet fax providers may have applications that can be integrated to your smartphone, so take advantage of this offer.
A fax number and an email account is all you need to cut down your cost of communication and improving communication efficiency. Start with a free trial from your Internet fax provider and experience the convenience of sending faxes as emails.
Test drive RingCentral and fax free for 30 days