Gmail Fax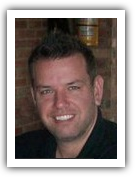 by Matt Gerchow
H
ave you ever wondered if you could send a Gmail fax?
In this amazing digital age in which we live, it is possible to communicate with just about anyone anywhere from a laptop or even a cell phone.
The fax machine may seem like a relic from a prehistoric age, but the fax machine remains in heavy use today despite the many tremendous technical innovations of the past few decades.
Many people these days have dropped their home telephone lines entirely, which is unfortunate since fax machine technology makes use of the telephone system.
But without a phone line, how does a person
send a fax
from their computer?
Do Not Go To The Copy Store!
Many people think that when they have to send that occasional fax, they need to save their document to a flash drive, and take it to the local copy store where a fax can be sent.
This is, obviously, a less than ideal situation. What if you need to be able to receive faxes as well? Going to the copy store multiple times a day is simply not good for business, and even worse for productivity.
A great alternative is using your email account to send a fax, for example with RingCentral.
Sending A Gmail Fax Is Easy!
Gmail is an outstanding, free, web-based email service provided by the Google corporation. If you do not already have an account, you can easily sign up today at
gmail.com
.
While Gmail does not offer a service enabling users to send or receive faxes, there are several third-party companies that offer such a service.
One such company, Ringcentral, even offers a free 30 day trial for those who wish to try out their service.
Once you have signed up for Gmail and an online fax service, make sure you have your Gmail address on file with the fax service.
To send a fax, all you need to do is compose an email and attach any pertinent documents, then send it to the appropriate fax number.
If using RingCentral, for example, you would type in the fax number like this...
That's [fax-number]@rcfax.com

It is very easy, and it is just as simple to receive faxes using this service, right to your email.
The benefits of Gmail fax services are many. Setting up your home office to do so will save money and valuable time.
Test drive RingCentral and fax free for 30 days